The good and the bad - dog toys reviewed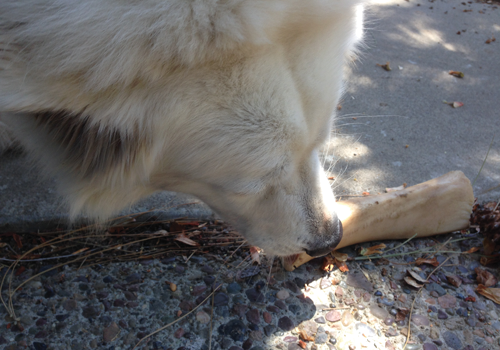 Enjoying a moment with a bone
Understanding your own dog is an important first step in making sure the toys you provide are safe and will deliver the maximum enjoyment to your dog.
Watch how your dog eats. Do they chew each bite before swallowing or do they inhale their food as fast as they can. This moment of observation will provide some insight into how your dog will approach chewing on toys.
The reviews of dog toys presented here are unbiased and based on customer feedback and our own research. Keep in mind that no two dogs respond the same way to every toy. We test the toys with as many different dogs as possible to get an honest evaluation of the toys we review.
Check back often because we are continually adding new reviews. New types of dog toys appear on the store shelves everyday and we try to stay current.
On the Toy Survey page, we are looking for viewer feedback to the latest toy we're evaluating. Check out the page and if you have either a positive or negative experience with the toy, we want to hear about it. Sharing this information helps everyone when it comes to choosing the right toys for our dogs.
An unbiased review of toys

The KONG solution. Classic.
Made from a durable rubber, these toys are virtually indestructable and come in a variety of sizes - find out which is the best for your dog?

Nylabone Chew Toys.
Made of a hard synthetic material, these toys come in a variety of sizes suitable for all dogs - find out how these chew toys compare to bones.
Sign up for our FREE report.
"What Trainers Say About Using Toys During Training"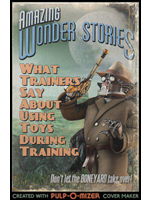 To receive a digital copy of our 15-page report, click on the eReport image above. The book covers some interesting applications of toys used by dog trainers to reinforce behaviors.
Your email address is totally secure and will only be used to send you the report.