A better understanding of dog toys will prevent the boneyard from taking over

Everything you need to know about dog toys and how they can help solve problem behaviors.
At Boneyard Doy Toys we take a common sense approach to helping you make the best choices in the toys you provide for your dogs.
Our goal is to provide unbiased information about the many choices a dog owner has when buying toys. We review different types of toys as well as specific brands. The information you will find is from feedback provided by dog professionals, personnel experience by our own readers and research done in house.
In our reviews of different types of toys, we discuss when to pull out certain types of toys for specific types of play.
After all, a happy dog - is a happy home.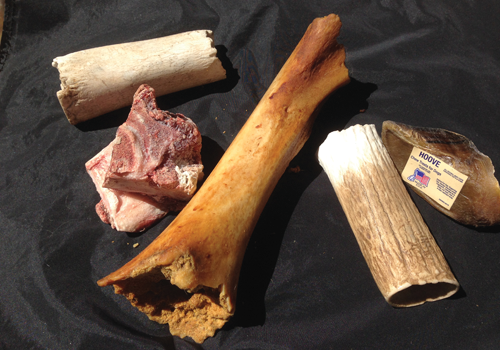 So many hard chew toys to choose from.
Raw bones, smoked hickory bones, elk antlers, water buffalo horns, pig hooves - find out which is the best for your dog?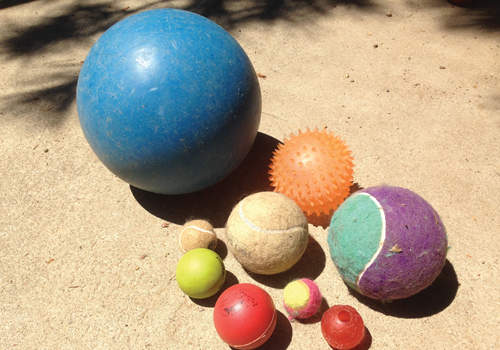 There is an endless variety of balls.
Tennis balls, rubber balls, balls that bounce erratically, balls that squeak or flash - do you need all of these for your dog?
Browse through our pages for helpful information on what are the best toys for certain ages or which toys are useful for training certain behaviors. There are plenty of toys out there that make claims to reduce weight, solve separation anxiety, beat boredom, stop unwanted chewing and a host of other behavior problems. We explore and test these claims and get to the bottom of what works and what doesn't by interviewing dog trainers and getting our viewers to weigh in on their experience.
Check out our popular toy-tips
The top 10 treat delivery toys your dog will love
Taking the guesswork out of puzzle toys
Will my dog still love the toy if it has no stuffing from the start?
Essential accessories.
A guide to different types of leashes
Whether you need a collar or harness depends on your dog
Recent reviews of dog toys and accessories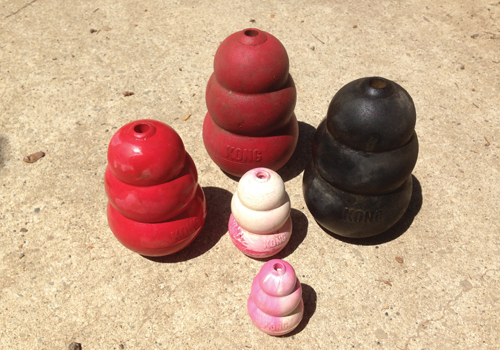 The classic KONG rubber toy.
Made from durable rubber, these toys come in a variety of sizes suitable for all dogs - find out the many ways you can use a KONG toy.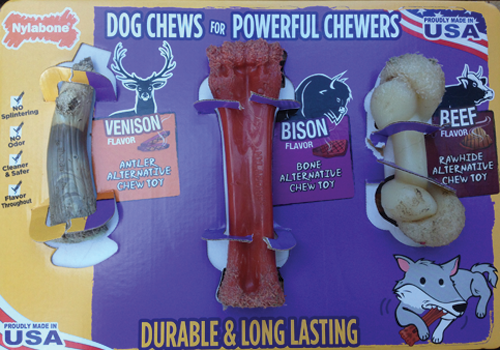 Nylabone Chew Toys.
Made of a hard synthetic material, these toys come in a variety of sizes suitable for all dogs - find out how these chew toys compare to bones.
Sign up for our FREE report.
"What Trainers Say About Using Toys During Training"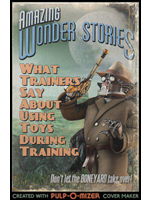 To receive a digital copy of our 15-page report, click on the eReport image above. The book covers some interesting applications of toys used by dog trainers to reinforce behaviors.
Your email address is totally secure and will only be used to send you the report.
New Feature - Made Local
Our goal is to highlight the many solid small businesses that provide handmade or manufactured locally, dog toys and accessories. We're focusing the spotlight a little more narrowly than just "Made in the USA". To this end, we've added a section in Collars and Harnesses that introduces a number of small businesses and their handcrafted products.